Portuguese Language Intensive Course - Level A1 (beginner)
Description:
Designed to all those who have never formally learnt the language and who do not possess any knowledge of the target-language. At this level, it is desirable that the student acquires skills which will allow him/her to understand and use familiar and everyday expressions aiming at satisfying tangible and immediate necessities. The student will be able to communicate, in a simple manner, with a cooperative interlocutor.
Calendar:
From the 20th of August to the 7th of September 2018
Applications:
Until the 10th of July 2018
How to apply:
Send the application form and a copy of the identification document by e-mail, to ple@ubi.pt.
Price:
Course fee - 200€
Administrative fees - 40€
Timetable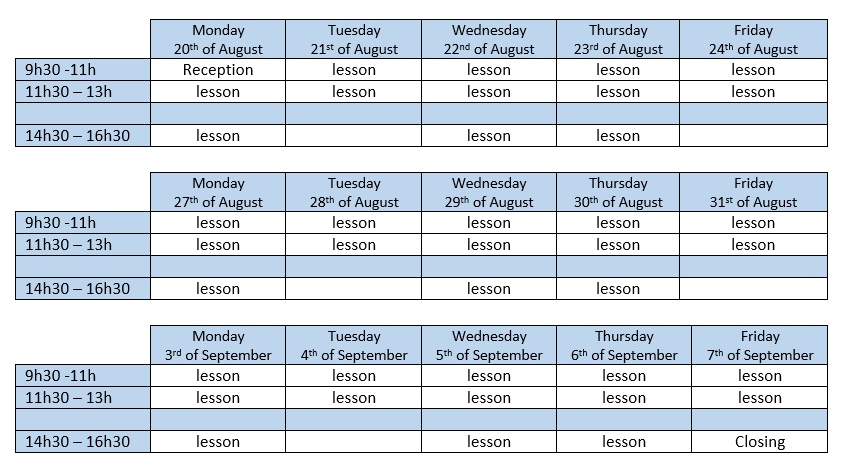 Cultural and leisure activities
21st of August – Field trip (14h30)
28th of August – Field trip (14h30)
31st of August –International picnic (16h00)
4th of September – Field trip (14h30)
Accommodation
Summer Intensive Course participants can find accommodation in the university´s residence.
Contact for information and reservation: alojamentogrp@ubi.pt